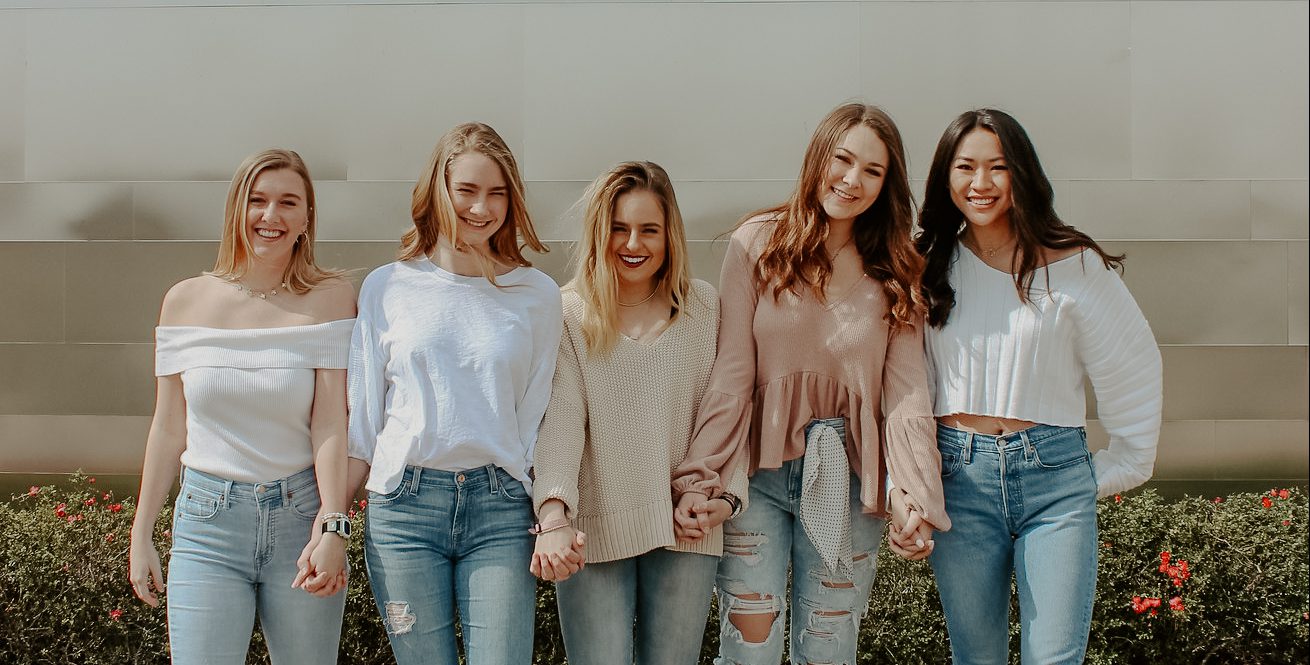 The Primary Recruitment period for the Texas A&M Collegiate Panhellenic Council occurs in August prior to the start of Fall classes. Given that College Panhellenic Associations are only allowed to host one Primary Recruitment process per year, the Texas A&M Collegiate Panhellenic Council does NOT host a Spring Primary Recruitment. Women interested in sorority membership following Fall Primary Recruitment (or in the Spring) should read through all of the information on this page.
If interested, please send an email to tamurecruitment@gmail.com
☆☆☆
What is Continuous Opening Bidding (COB)?
Continuous Open Bidding (COB) is an informal Recruitment process that Panhellenic sororities use to recruit new members outside of the designated Primary Recruitment period to reach Panhellenic Total.
How does COB work?
Unlike Primary Recruitment, COB is a very casual and unstructured. The College Panhellenic Association does not set dates for Recruitment events or offering of bids. Chapters individually contact a potential new member and invite her to an informal Recruitment event or chapter activities in an effort to get to get to know her better.
*It is important to point out that each chapter does COB differently.
What chapters participate in COB?
Any Panhellenic sorority that has an overall chapter membership below Chapter Total is allowed to participate, but is not required by Panhellenic to pledge additional new members. Participation in COB is ultimately up to the discretion of the chapter.
Because COB is an informal process, a list of chapters participating cannot be released since it is always changing at different times throughout the year.
Why do chapters sometimes fall below total?
Chapters can fall below Chapter Total for a variety of reasons. This includes, but not limited to, active members graduating early, long-term study abroad or internship participation, and early Alum status.
If a woman receives a bid during COB, what are her options?
If a woman receives a bid during COB from a chapter that she is not interested in joining she may decline the bid. If a woman receives a COB from a chapter she is interested in joining she may accept the bid. If a woman receives a COB from a chapter and is unsure about accepting at that time, she may ask to wait to accept or decline the bid.
Each chapter is responsible for determining the deadline for when a bid must be accepted or declined.
Who is eligible for COB?
All women, who are full-time Texas A&M University students, are eligible to participate in COB provided that (1) they have never been initiated into a National Panhellenic Conference (NPC) sorority and (2) they did not participate in the previous Fall Primary Recruitment, receive a Bid from a chapter at Texas A&M University, and decline the bid or accepted their bid and broken their pledge period.
How many women will receive bids through COB?
Given that COB is not mandatory and that chapters have the option to recruit up to Chapter Total, we cannot speculate the overall number of bids that will be issued and/or the number of women that will receive bids.
Is there a cost associated with COB?
No. There is no cost to participate in Continuous Opening Bidding.
When is COB?
Chapters are allowed by the National Panhellenic Conference (NPC) to extend bids or offers of membership to unaffiliated women throughout the academic school year beginning immediately after the Fall Primary Recruitment process ends.
If a woman sends an email of interest is she guaranteed a bid for
membership from a sorority?
Sending an email does not guarantee that a sorority will contact a potential new member, nor does it guarantee that she will receive a bid.
What do I need to do if I want to be considered for COB?
Women interested in participating in COB should contact the Vice President of Recruitment.
Her email can be found below.
Questions?
If you desire further information please contact the Vice President of Recruitment at tamurecruitment@gmail.com.
☆☆☆