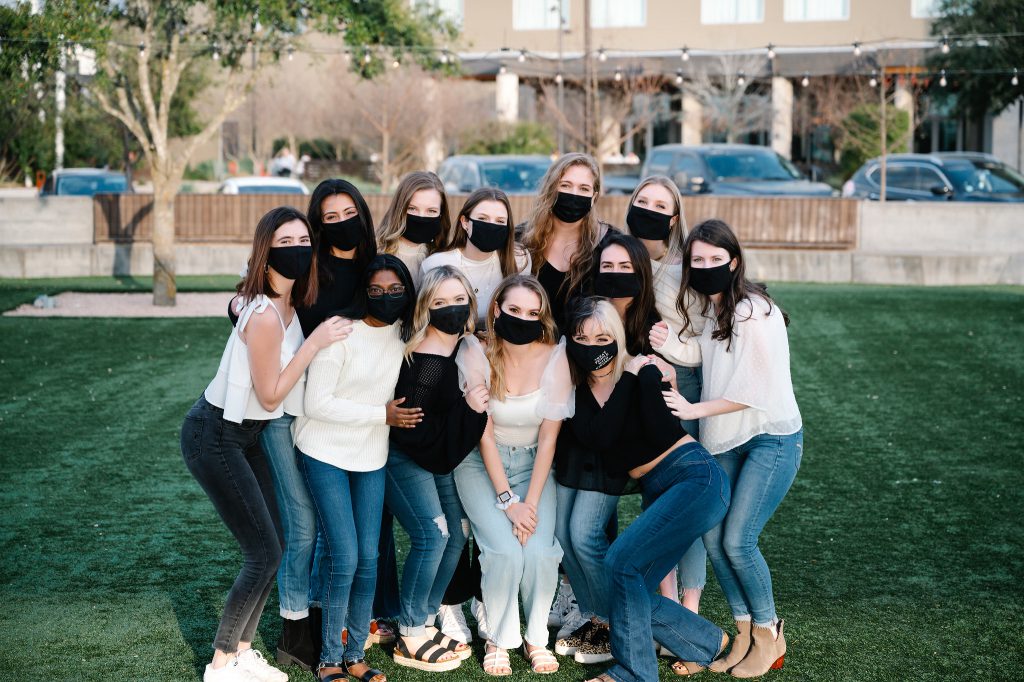 To build an inclusive Greek community and enhance the collegiate experience by supporting opportunities for leadership, academic success, civic engagement and the creation of fraternal bonds.
☆☆☆
To serve as a liaison among the collegiate chapters, parents, alumni, international organizations, and Texas A&M University to provide organizational guidance, educational programs, and resources while challenging members to live their fraternal values.
☆☆☆
To have a pre-eminent fraternity and sorority system that promotes leadership development, service to others, academic excellence and uniquely captures the Aggie Spirit and exemplifies the core values of Texas A&M University.
☆☆☆
Welcome from the CPC President
Howdy!
I am excited to welcome you to the Texas A&M Collegiate Panhellenic Council (CPC) website.The Collegiate Panhellenic Council is the executive board that governs the 14 National Panhellenic Council (NPC) sororities at Texas A&M University. The Collegiate Panhellenic Council (CPC) is made up of members of various chapters serving the Panhellenic community at large. Here at Texas A&M we say "Aggie first, Greek second". We, as a community, promote the spirit of Texas A&M above the membership in our chapters.
Being a sorority woman at Texas A&M allows you to develop yourself as a leader, share in lifelong sisterhood, and work to promote and support your philanthropy. Each chapter at Texas A&M is unique when it comes to sisterhood, philanthropy, scholarship, and leadership. However, we are all committed to making sure each and every member has the best experience possible.
As a sorority woman, I have experienced the supportive and inclusive community of Greek Life first hand. Having a group of women to encourage you to chase your dreams, support you in the struggles of college, and laugh with you along the way is invaluable. I truly believe that Greek Life was the best decision I made, second only to attending Texas A&M.
Thank you so much for visiting our website. If you have any questions or concerns about Greek Life at Texas A&M University feel free to email me, a faculty advisor, or any member of the executive board. Additionally, our council is advised by the Office of Fraternity and Sorority Life at Texas A&M, so feel free to call or visit the office any time.
Best wishes,
Amanda Reeder
President
Collegiate Panhellenic Council
Texas A&M University
We, as undergraduate members of women's fraternities, stand for good scholarship, for guarding of good health,
for maintenance of fine standards, and for serving to the best of our ability, our college community.
Cooperation for furthering fraternity life, in harmony with its best possibilities, is the ideal that shall guide our fraternity activities.
We, as fraternity women, stand for service through the development of character inspired by
the close contact and deep friendship of individual fraternity and Panhellenic life.
The opportunity for wide and wise human service, through mutual respect and helpfulness,
is the tenet by which we strive to live.