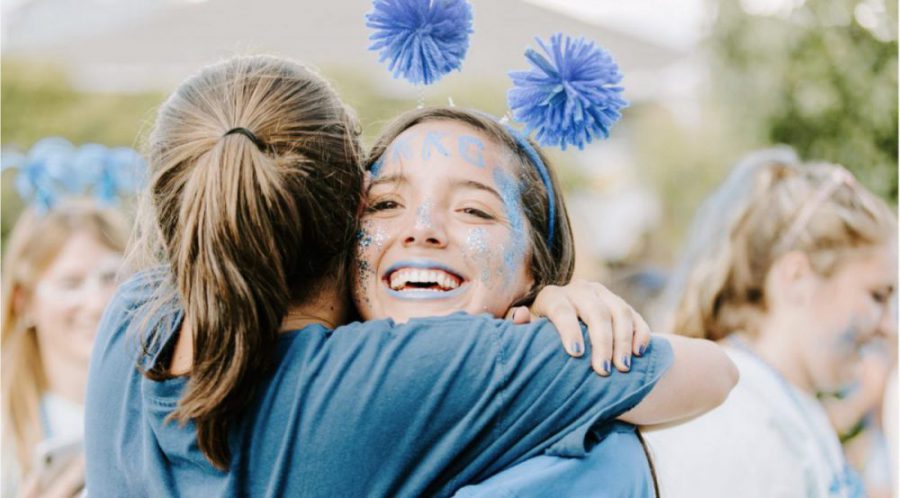 Recruitment Schedule
The Rounds & What to Wear
2020 Primary Recruitment will be Friday, August 7th, 2020 through Sunday, August 16th, 2020
☆☆☆
Taking into account the rising number of COVID-19 cases in the state of Texas, the Collegiate Panhellenic Council (CPC) has made the difficult, but necessary, decision to move Recruitment to an all-virtual process.
Further details can be seen on the 2020 Recruitment Guide and PNM Orientation.
☆☆☆
Convocation
Friday August 7th
PNM Convocation will be held virtually. Please note that attendance will be taken. PNMs will listen to a keynote speaker and break into their Rho Gammas afterwards.
Parent Convocation will be held virtually. Parents will listen to the Panhellenic Interim Advisor, the Panhellenic President, and a Panhellenic parent. The presentation will be followed with a Q&A.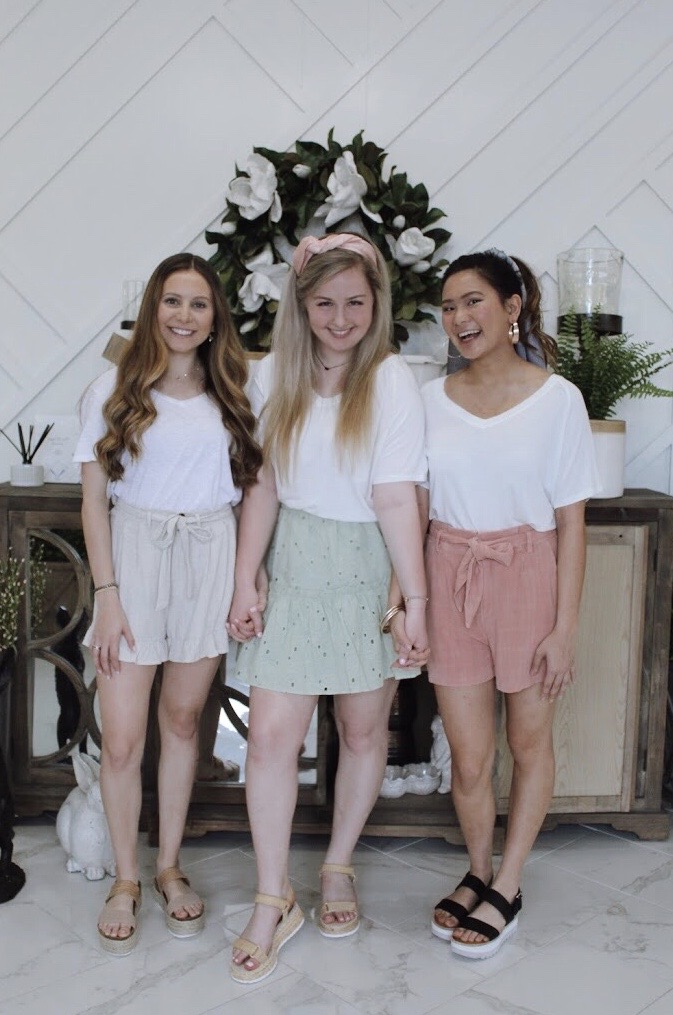 Round 1: Go Greek
Friday August 7th & Saturday August 8th
For this round, PNMs will submit 1 minute videos prior to July 31st for chapters to watch. PNMs will have a 24-hour window to watch 14 five-minute chapter videos. PNMs must watch all videos offered via LaunchPoint Modules before submitting their preferences. Further instructions and guidelines will be provided to PNMs in the PNM Orientation modules.
PNMs are encouraged to wear comfortable clothing, such as a basic shirt. This is can be worn with appropriate shorts and skirts, paired with sandals or flats. Feel free to accessorize in any way you see fit.
Round 2: Philanthropy
Sunday August 9th, Monday August 10th, & Tuesday August 11th
During this round, PNMs will attend 30 minute virtual events. Breakout conversations will be held during each event. There will be a 15 minute break between each event. Financial obligations will be discussed in this round.
For Philanthropy Round, you are encouraged to wear a light sundress dress or romper with sandals, or flats. Philanthropy Round is casual, so stick with more casual dresses that you would wear to a brunch with friends!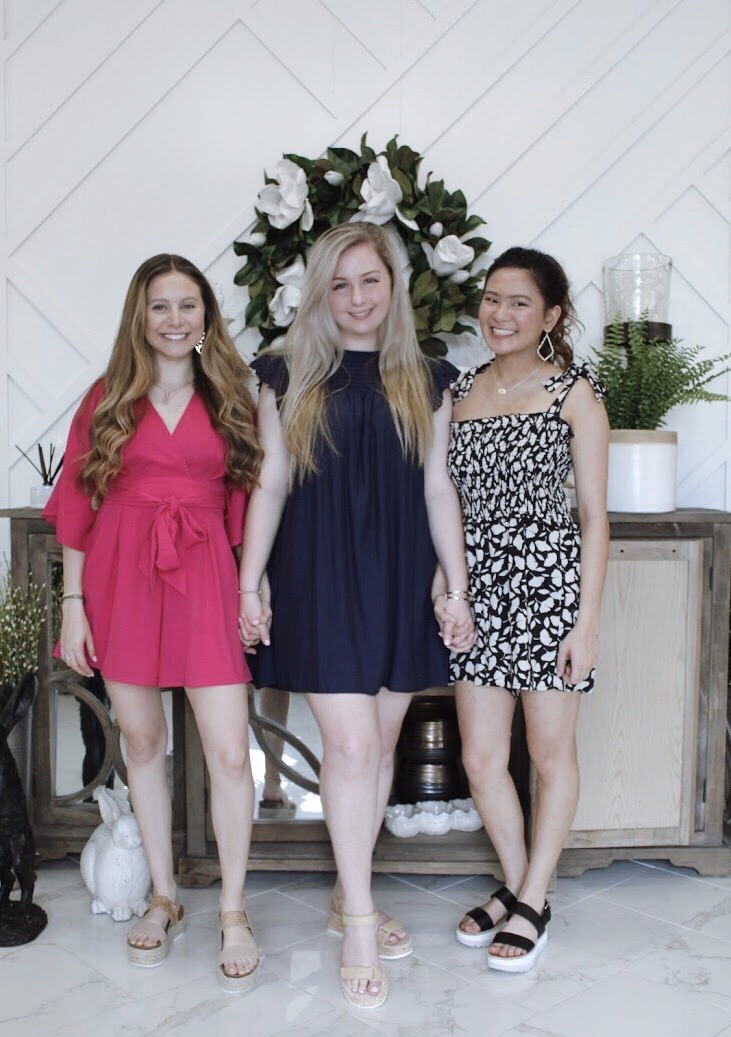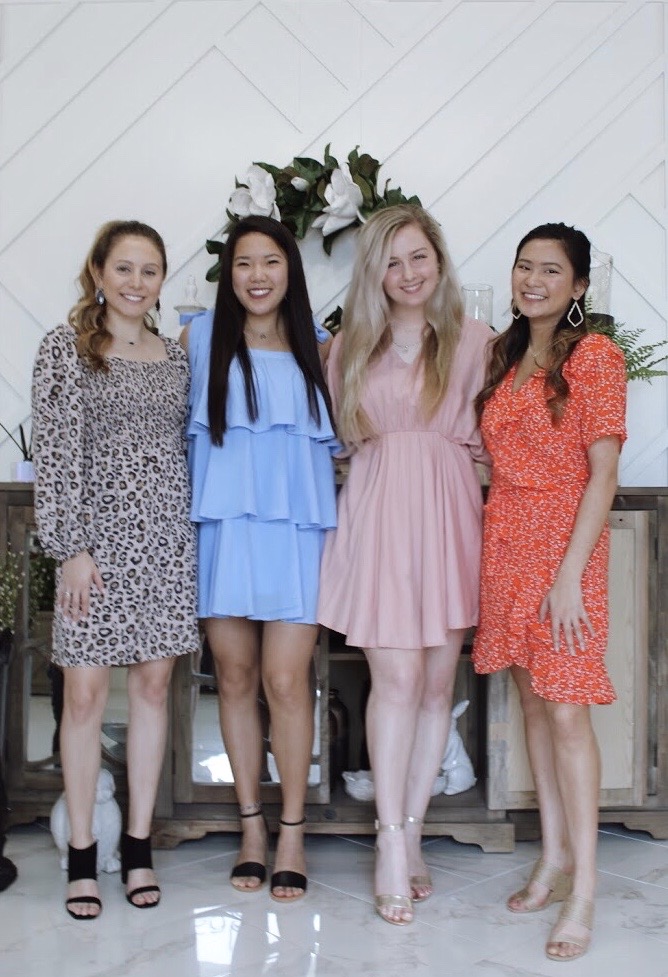 Round 3: Sisterhood
Wednesday August 12th, Thursday August 13th, & Friday August 14th
Sisterhood Round will be held virtually. Each event will be 45 minutes, with 15 minute breaks between events.
On the Sisterhood Round, it is recommended that you wear nicer dresses than Philanthropy Round. It is a little bit dresser than the previous round with heels, wedges or sandals and some nicer accessories. This round is typically described as wedding or  "Sunday Best" attire.
Round 4: Preference Night
Saturday August 15th
Events will be 45 minutes, with 15 minute breaks in between all virtual events.
This round is typically described as semi-formal attire. Preference Night attire is the most formal and dressed up day. You are encouraged to wear a nice, appropriate cocktail dress with heels.
Bid Day
Sunday, August 16th
Women will receive invitations to membership and spend the evening getting to know their new sisters.
If you have a university excused scheduling conflict with any Recruitment events, please contact the Panhellenic VP of Recruitment at tamurecruitment@gmail.com immediately. Please note that we will do our best to accommodate excused absences. However, make up opportunities may not be offered.
It is important to remember that each chapter wants you to feel comfortable and confident in what you are wearing!
Chapters do not score you based purely on what you are wearing, so take pride in showcasing your personal style through each outfit you decide to wear for each round.
Confidence is key for any Panhellenic Woman!
If you have any questions, please do not hesitate to contact Panhellenic. You can reach Whitney Gerro, Vice President of Recruitment, at tamurecruitment@gmail.com.
You can also direct your questions to the Office of Fraternity and Sorority Life, open Monday - Friday from 8:00 AM to 5:00 PM. Their office number is 979.862.5636.