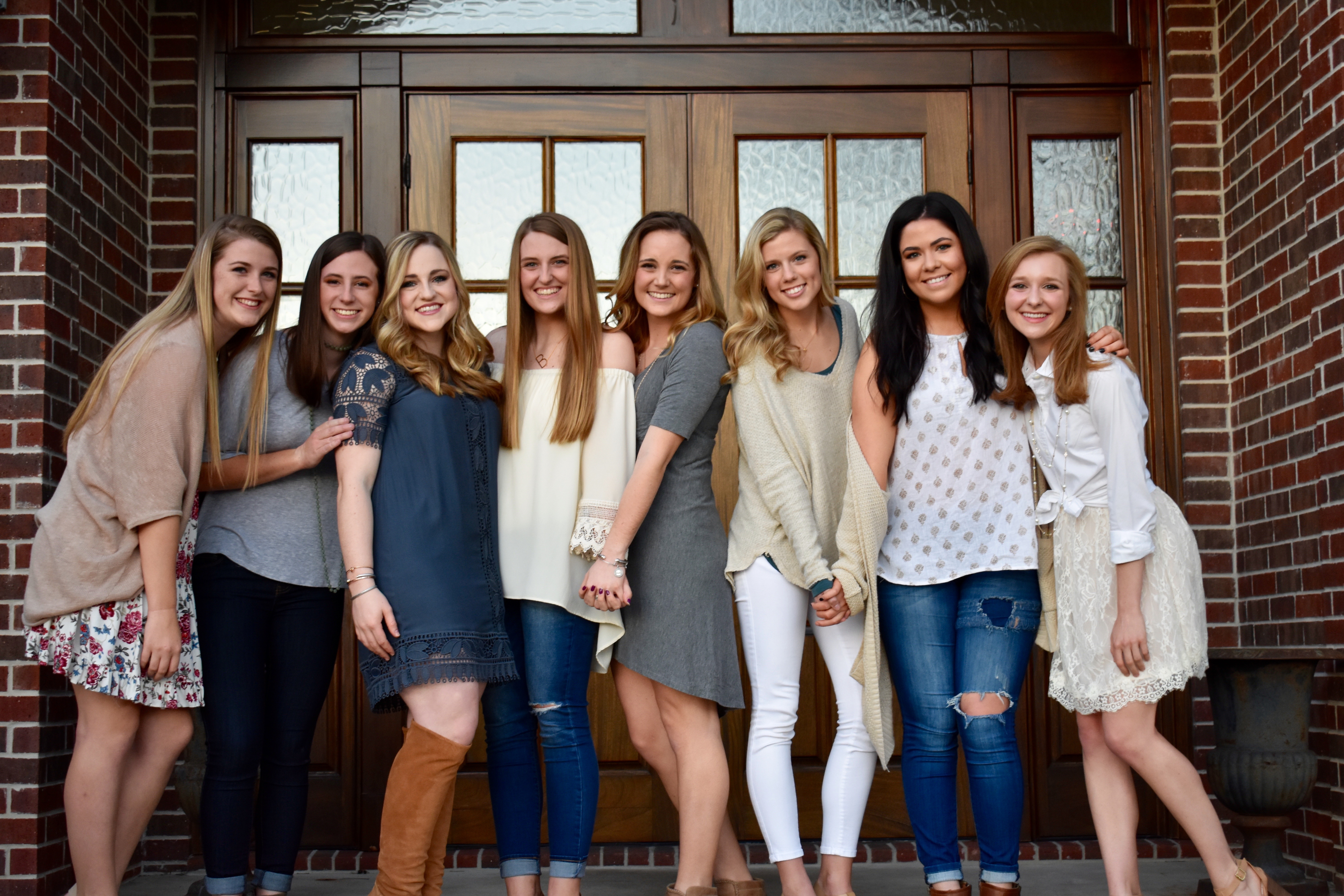 What is a letter of recommendation?
A recommendation is a personal letter of reference written by an alumnae member of a sorority to introduce a potential new member to her sorority. In the recommendation, the alumnae will write about your activities and talents so the sorority can get acquainted with you before recruitment begins.
Do I have to have letters of recommendation to go through recruitment?
Recommendation letters are not required to go through recruitment, but they are helpful in the recruitment process. Each year there are women who join chapters without securing any letters of recommendation prior to recruitment.
How can I get a recommendation letter?
You can obtain a letter of recommendation two ways:
Register with your local Alumnae Panhellenic- they often have recruitment information sessions and can get you in contact with sorority alumnae in your area who would be happy to get together for coffee and write you a recommendation.
You may personally ask alumnae of a sorority to write a recommendation letter on your behalf. Sometimes your teachers, mother's friends, and the women you babysit for or work for are sorority alumnae who can write you a more personal recommendation. Alumnae can find recommendation forms in their sorority's spring magazine or on the sorority's website. If they are not sure what form to use, the alumnae should contact her sorority's headquarters for more information.
Below are some links to different Alumnae Panhellenic websites, on which you can find information about Panhellenic informational events near you, as well as your city's Alumnae Panhellenic Recruitment guidelines and tips. Keep in mind that registering with the Alumnae Panhellenic from your city is not the same thing as registering for Recruitment at Texas A&M; you will still have to visit our website and register with us to be able to go through Recruitment.
What should be included in the letter?
You should provide the alumnae writing the letter with the following:
A resume. Create a resume or use the one you created for college applications that includes your activities and interests. The alumnae will use it to personalize your letter and will forward it to the sorority.
A transcript. It can be an unofficial copy. Remember to mark out your social security number, as chapters do not need this information for any reason.
A picture. Make sure it is a picture of just you so the sororities can identify you. A senior picture or something similar will work.
A stamped, addressed envelope. Include an envelope already addressed to the chapter so the alumnae can mail it directly to the sorority. Bigger, heavier envelopes may require more postage so make sure you provide enough.
A thank-you note. It is nice to send this to the alumnae writing the letter to show your appreciation for the effort she is making to help you.
When are they due?
There is no deadline for having references sent in, but we recommend they get to the sororities by August 1 so they have time to read them before recruitment begins. As a courtesy to the women writing your letters, it's best to give them at least a month's notice before the letters are due.
Where do I send recommendation letters?
Letters of recommendation for Fall Recruitment 2017 can be sent by the alumna writing the letter directly to the sororities at Texas A&M. Below are the addresses for each chapter.
Panhellenic Alumnae Associations
Where to Send your Reference Letters
Alpha Chi Omega:
To submit a recommendation electronically:
Visit alphachiomega.org
Click on the Recruitment Recommendation Form tab.
Send letters to:
Maeghan Redd
1505 Olympia Way
College Station, TX 77840
Alpha Delta Pi:
Staci Rende
1500 Athens Dr
College Station, TX 77840
Alpha Epsilon Phi:
ATTN: Sarah Horwitz
4811 Pine St.
Bellaire, TX 77401
Alpha Omicron Pi
Taylor Clark
707 Texas Ave S. Unit 108E
College Station, Texas 77840

Chi Omega:
Peyton Puckett
1501 Athens Drive
College Station, TX 77840
Delta Delta Delta:
Morgan Bell
1503 Olympia Way
College Station, TX 77840
Delta Gamma:
Emily Guerrieri
1120 University Oaks Blvd
College Station, TX 77840
Delta Zeta:
Rebekah Bratcher
1501 Olympia Way
Gamma Phi Beta:
Regan Hess
1400 Athens Drive
College Station, TX 77840
Kappa Delta:
Paige Raun
5302 Aspen
Bellaire, TX 77401
Kappa Alpha Theta:
ATTN: Sydney Shakespeare
PO Box 9264
College Station, TX 77842
Kappa Kappa Gamma:
Mollie Salonna
1502 Athens Drive
College Station, TX 77840
Phi Beta Phi:
Lexi Watts
1601 Munson Avenue
College Station, TX 77840
Zeta Tau Alpha:
Madeline Maxwell
1403 Athens Drive
College Station, TX 77840
Questions About Reference Letters?