Join Us for Our 8th Annual Progressing Panhellenic!
Every year we host a Progressing Panhellenic to bring all Panhellenic woman together to highlight our achievements over the year and encourage sisterhood!
In 2019, our keynote speaker was Kim Arnold from Texas Capital Bank! Kim Arnold is SVP of Talent Development, Diversity & Inclusion at Texas Capital Bank. She has spoken at several difference women's leadership conferences and emphasizes how important it is to create a personal brand in the workforce. Her interactive speech was "Stand Out: The Power of Personal Brand" and was a motivator for the hundreds of women who attended Progressing Panhellenic.
Stay tuned for the date of next year's 2020 Progressing Panhellenic!
Leadership Experience Grant
Awarded to one outstanding woman in the entire Panhellenic community who plans to Study Abroad.
2019 Recipient: AnnMarie Burns
"While overall, we are just a minuscule member of both the Panhellenic community and this world, together we can change anything. I believe that a renewed understanding of the enormity of this world will extend to a renewed understanding of the enormity of the Panhellenic community."
Melissa Ann Williams Outstanding Collegiate Award
Awarded to one outstanding woman in the entire Panhellenic community.
2019 Recipient: Brynn Martin
"She is a role model to Greek women through her selflessness and work ethic. She works tirelessly and to the benefit of others without asking what is in it for herself...she is a person who will fearlessly lead and speak power into those who need it but equally willing to be humbled, to follow and to determine what she can learn from those around her each day."
2019 Panhellenic Women of the Year
Awarded to an outstanding woman of every chapter who goes above and beyond for our Panhellenic Community.
Alpha Chi Omega - BETHANY MALINAK
Bethany is currently a bible study leader and the head chair for our spring philanthropy event, Pizza Pie with Alpha Chi. Past positions include being the sisterhood chair, assistant Chaplin, Bible study leader, PR chair to Alpha Chi Casino, chapter representative of Circle of Sisterhood, and she was a party chair one year for recruitment! She is an invaluable member of our chapter that we are lucky to have!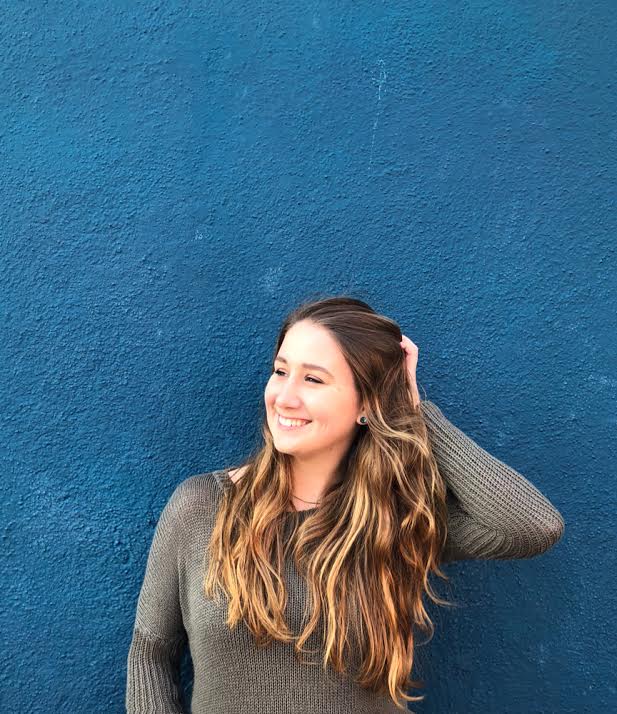 Alpha Delta Pi - KATELYN FINN
Katelyn is a senior Environmental Design Architectural Studies major with minors in Art and Architectural History, and Sustainable Architecture and Planning from Denton, Texas. She is a member of Alpha Delta Pi where she has served as Intramural Chair and and Head of Chapter Recruitment Logistics. Katelyn has interned for Heights Venture Architects in 2016 and 2018, and will hopefully be returning this summer as well! She will be starting grad school in fall 2020 to get her Masters of Architecture. Katelyn also studied abroad in Italy in spring of 2018. During her study abroad, she got engaged and will be getting married once her fiance finishes grad school!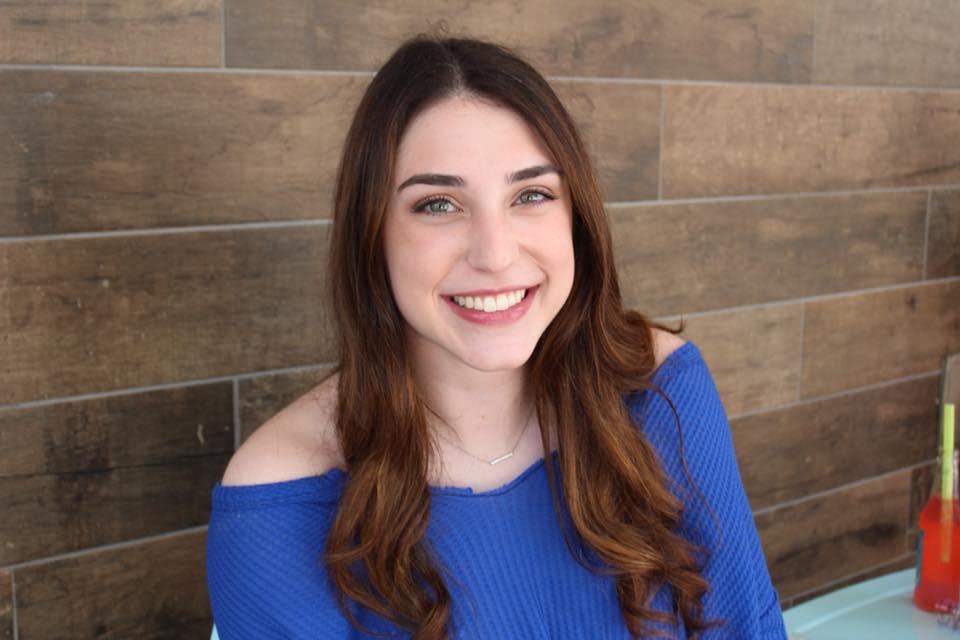 Alpha Epsilon Phi - JENNA KATZ
Jenna is a sophomore Psychology major who has made a huge impact on her chapter in a relatively short time. She has held multiple leadership positions within the chapter, including Ritualist, New Member Educator Assistant, and VP of New Member Education. Outside of the chapter, she is a member of the Maroon and White Leadership Fellows and holds an internship, all while upholding a high academic standard. She brings so much light into our chapter and we are truly thankful for her dedication and hard work!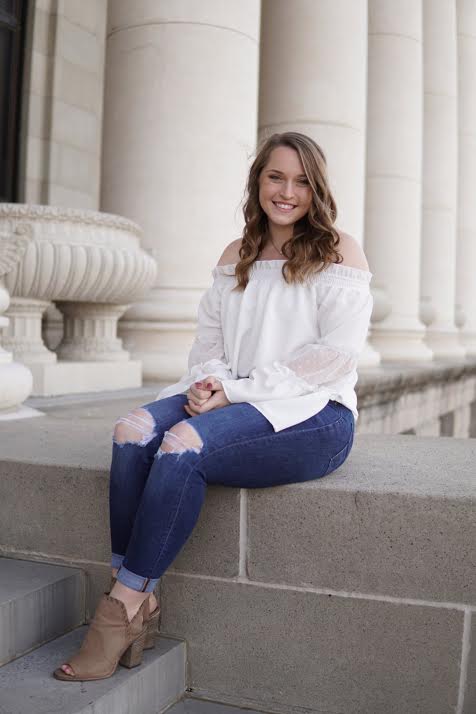 Alpha Omicron Pi - KAYLA BLANTON
Kayla is our current Chapter President. Kayla is a colony member, joining AOII in 2016. Since then she has served on the Tau Mu standards committee. She participates in Stompfest and Songfest each year. She has also held other leadership positions such as Points Chairman, and Alumnae Relations Chairman. Kayla is a wonderful woman with a huge heart. She is someone that all of Tau Mu is able to look up to, and be proud to have serving as our President.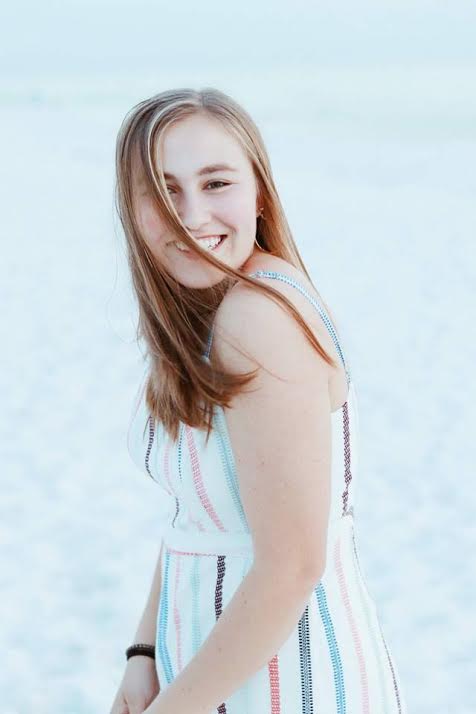 Chi Omega - MARIE ATMAR
Marie is very passionate in everything she does- she takes initiative and goes above and beyond with any role she is given. She makes a point to make the people around her feel abundantly loved and special. Being one of the most deserving and affectionate girls we know, we could not imagine our chapter without her as she is such an integrative part of Chi Omega. Marie has served on our Marketing Team for the last two years as Head Media Maker and videographer. She throws herself into her work and is so enthusiastic about everything she does. The videos she creates for our chapter are excellent, and we are impressed with how she leads her team with integrity and pride. Her love for Chi Omega is evident through her work as she does so much for Chi Omega and asks for nothing in return. Marie embodies Chi Omega's symphony by always being "democratic rather than exclusive and lovable rather than popular". She is humble, she is endearing, and she is one of a kind. Chi Omega loves and cherishes you, Marie!

Delta Delta Delta - CATHERINE KENT
Catherine Kent is one of the most encouraging and driven individuals I have encountered in my time in college. Her contagious joy has a unifying and driving force within our chapter that has taken it to new heights this past year. She has served as our Aggie spirit chair, New Member Educator, and Vice President of Administration. Her intuitive nature led her to be wildly successful in welcoming in PC18 this past fall. She implemented incredible sisterhood opportunities that hosted the best new member retreat we have ever had. Her time as Vice President of Administration has been crucial to connecting our chapter with other organizations and chapters across campus. Catherine embodies what is means to be a brave bold and kind Panhellenic woman.
Delta Gamma - SARAH FLORES
Sarah Flores is a twenty year old young lady from Fort Worth, Texas. She is a Wildlife and Fishery Sciences (Conservation Biology) here at Texas A&M. Sarah just got awarded with the highest grade point average in her major. She is also involved in NSCS and NSLS. Sarah has a running total of 9 Panhellenic points so far this semester, showing her diversity and want to meet new girls in other chapters.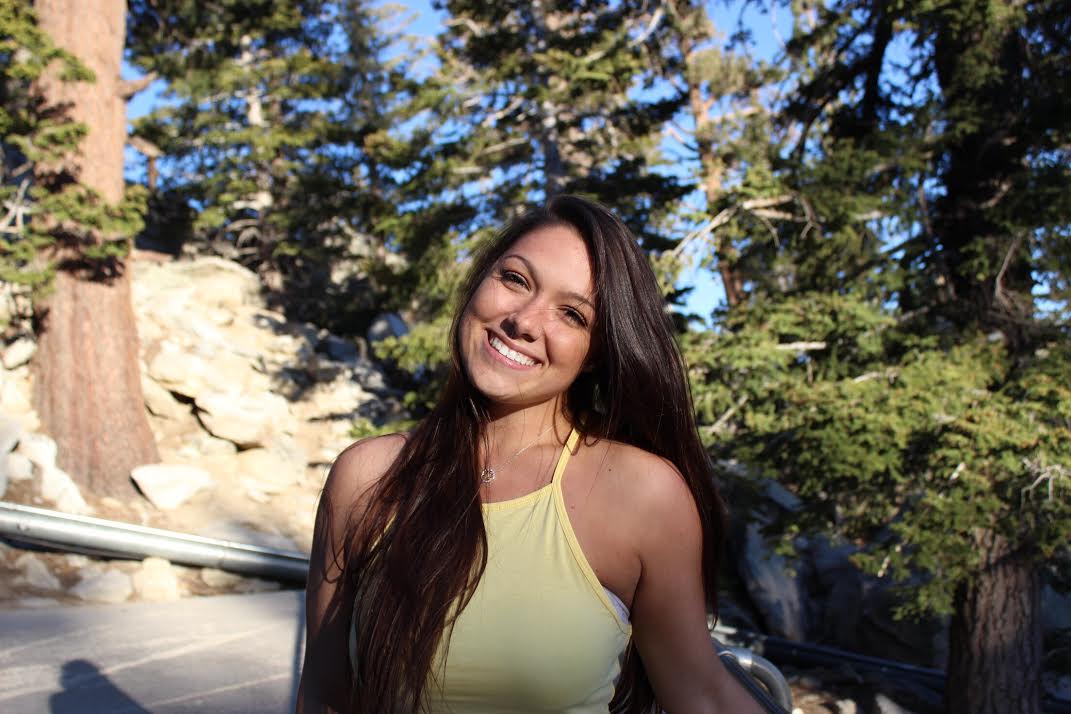 Delta Zeta - MORGAN MOREL
Morgan was VP of Philanthropy for 2018, President for 2019. Setting up new philanthropy event and coordinating a successful chapter retreat. Revamped the chapter philanthropy. Morgan helped our chapter raise $75,884.84 for philanthropy in 2018. Held a job throughout both of these positions, while maintaining excellent grades. She will graduate in May 2020 and will get her Masters in Health Administration. Voted Delta Zeta's Dream Girl by the chapter. Morgan is selfless, caring, reliable, a true leader, compassionate. Morgan goes above and beyond the role of the chapter president.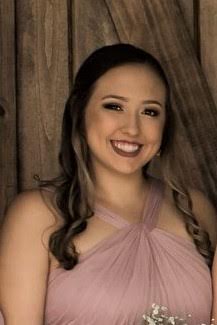 Gamma Phi Beta - JULIA DELGADO
Julia is a Panhellenic woman who exemplifies everything it means to be Greek, and especially what it means to be a Gamma Phi Beta. Not only has she been an extremely dedicated member throughout her many years in our chapter, but she has stepped up to be an extraordinary sister this year. One way she has excelled as a leader recently was the integral role she played during our Spring Retreat. Her words of wisdom about being open minded and sisterly touched every single woman in the room. She has shown her leadership skills again as she is starting a Mental Health Committee that will be dedicated to being a resource for any of our sisters that need someone to talk to. Julia will be overseeing the committee members and coordinating all of the logistics behind the amazing new program Gamma Phi Beta is implementing. Along with her amazing leadership, Julia has a multitude of other amazing qualities that make her stand out including her kind demeanor, welcoming smile, amazing stories, and adorable dog Penny. Whether it be a short interaction or a whole day of hanging out, Julia is always there to brighten your day and show you what it means to be a strong woman.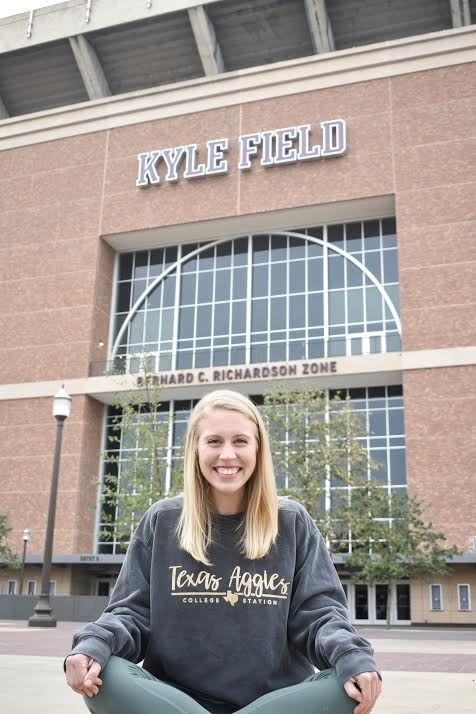 Kappa Alpha Theta - JULIA MEYER
Julia Meyer is a Junior Biomedical Science major here at Texas A&M. Julia has served as a leader in Theta in many ways. She was on Theta's Executive Board as the Chief Finacial Officer last year. Also throughout her 3 years in Theta, she has served as Financial Assistant and as Songfest Chair. She is a leader in our chapter, but on campus as well. Julia has served as a Muster host for the past two years and is extremely involved in The Big Event. Within The Big Event, Julia has held positions as Staff Assistant, Committee Member, and as Recruitment Executive. Julia is a leader, but she is also one of the funniest, kindest, and most loved people. She is radiant, joyful, and goes above and beyond in everything that she does. Julia is a member of Theta that everyone looks up to, and we are so proud to call her a sister!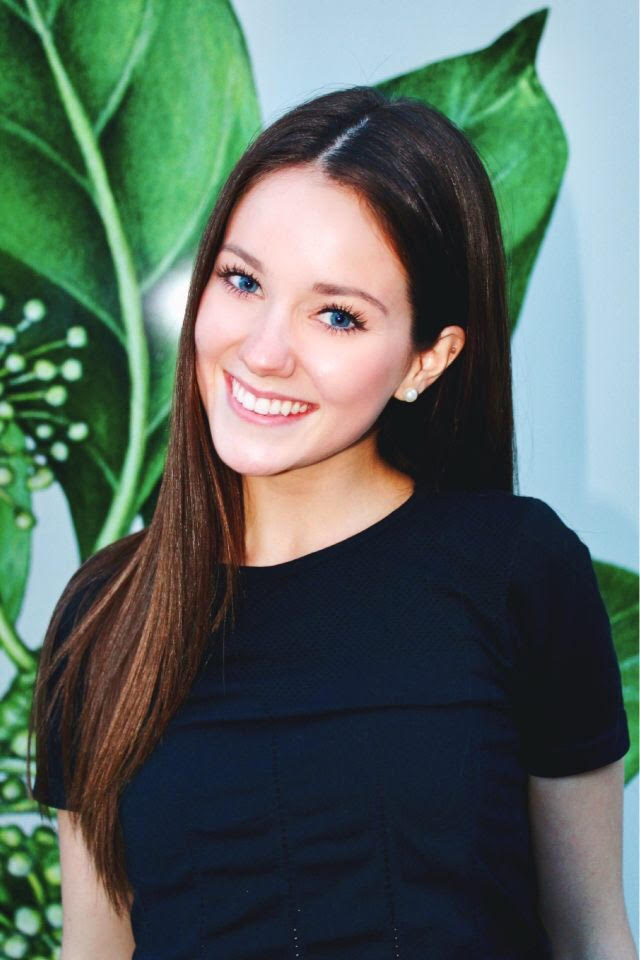 Kappa Delta - EMILY PURCELL
Emily is an honors nutrition major and a member of the nutrition and dietetic association. She is a spirited member of Kappa Delta and can always been seen encouraging her sisters, whether that be participating as a SET leader to train our newest pledge class, or being philanthropy day assistant and helping to organize recruitment. Her drive is evident in her diligent studying on top of two jobs. She is also never too busy to help a sister in need or just lend her kind words to put a smile on someone's face. Emily is the definition of honorable, beautiful, and highest, and such an important member of Kappa Delta.
Kappa Kappa Gamma - MADELINE BONNET
Madeline has previously served as chapter registrar and small group leader. She has been involved on campus since her freshman year through Gilbert Leadership Conference. She was on staff her sophomore year and is now currently serving as GLC Director. In 2018 she was in charge of the DKMS bone marrow drive. Madeline gives 100% to everything she is involved in. She is an outstanding leader and a friend to all.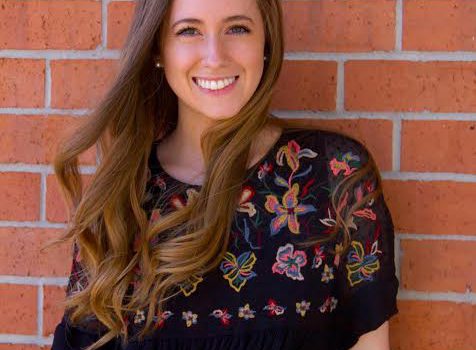 Pi Beta Phi - KAREN SNYDER
Karen Snyder is one of the most deserving people of recognition because of so many amazing reasons. She is not only the kindest person, but she is also the most selfless person. Karen is constantly putting others before herself, she helped mentor the current exec into the transition
of their positions, she leads bible studies for pi phi, and she was our Songfest chair this year. Not only is she very involved as a senior in this sorority, she was also the campaign manager for Five For Yell for the past 2 years. Karen puts her heart and soul into everything she does,
whether it be having a one-on-one conversation about life or helping 5 boys become yell leaders for the next school year. Karen is one of the most amazing women and anyone that has met her and had a conversation with her can agree that she radiates happiness and extrudes positivity constantly. Karen is the most deserving of the Panhellenic woman of the year for Pi Beta Phi.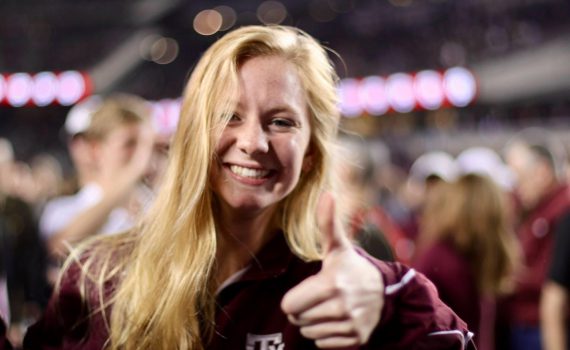 Zeta Tau Alpha - GRACE COOK
Grace Cook should absolutely be nominated. She embodies so much of what "pan love" is all about in my opinion. She is humble yet empowering and just brightens others day without even having to think twice about it. She is available to others regardless of how busy her own life is. I know Jesus better because I know her~ She embodies His hands and feet so so well. She not only served as Judicials and Chaplain for Zeta. She also was Head of the Nominating Committee and helped lead girls to choose the next Executive Committee. Girls go to her with when they need advice, a laugh, or just someone to watch a movie with. Grace Cook inspiring. No matter if she is holding a position or not, she is a leader. There is no doubt in my mind she deserves to Panhellenic Woman of the Year and I know everyone who knows her would agree too.